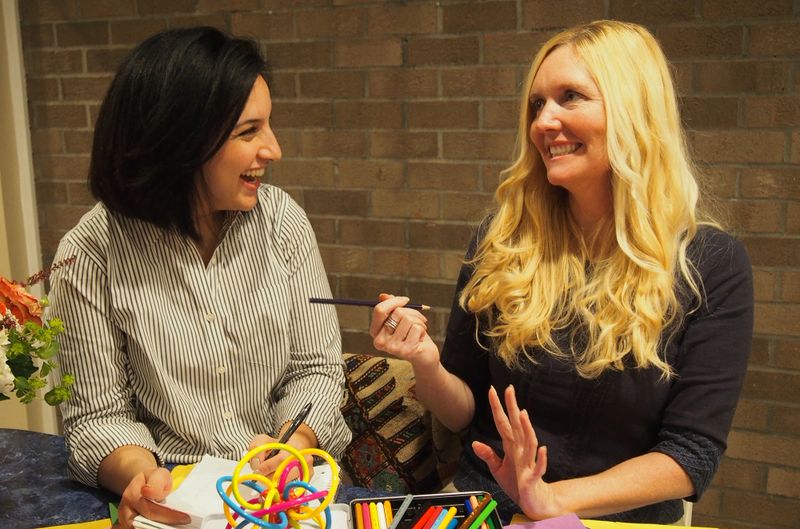 Baby Ventures is the brainchild of long-time friends, collaborators, and world travelers Lisa Hall and Golzar Kheiltash. When motherhood entered the picture, so did the idea for one-of-a-kind board books. Combining Lisa's vibrant artwork with themes of early learning, diversity, and adventure, each Baby Ventures title inspires children early on to explore our wonder-filled world through reading. Baby Ventures books and artwork stem from Lisa and Golzar's real-life adventures in unique locales across six continents, so stay tuned! 


​Meet the Team


Lisa Hall, Co-Author and Illustrator
Lisa is a life-long artist with a knack for children's art, inspired by her many travels around the world. She served in the Peace Corps in Mali, West Africa, worked in Australia, backpacked across Latin America, and volunteered at orphanages in India and Bolivia. She has over 15 years of professional experience in marketing, graphic design and illustration. Her artwork has been featured on products such as greeting cards, children's books, prints and more. She has been retailing her children's artwork for the past decade and is now drawing from her experiences to create the Baby Ventures book series. 
Golzar Kheiltash, Co-Author
An avid humanitarian and advocate, Golzar trained as a lawyer and spent eleven years working on behalf of vulnerable populations at leading nonprofit advocacy organizations worldwide, including in Washington, DC and New York. Her work took her from big cities and small towns throughout the US to European capitals, the Middle East, and Southeast Asia. Since becoming mom to an avid bookworm, Golzar is committed to a new passion arising from her many experiences: creating diversity and adventure-inspired board books for young children everywhere.